iPhone 15 USB C Cable you should know
On September 12, 2023, Apple officially held its autumn product launch event. At this event, Apple unveiled the highly anticipated iPhone 15 series, a new Apple Watch series, and two pairs of headphones with USB-C connector. With the transition of the new iPhone 15 series from the Lightning port to the USB-C port, the smartphone industry has witnessed a unification of the Type-C interface. This change has promoted the widespread adoption and development of USB-C connector, enhancing charging speeds and eliminating the hassle of dealing with different charging cables, thus significantly improving the user's charging experience.
In addition to the iPhone 15 series and the new Apple Watch series, Apple also added several products related to USB-C cable, MagSafe, and Qi wireless charging on its official website. These products include USB-C to Lightning adapters, a 240W USB-C charging cable, a 60W USB C charger cable, MagSafe silicone protective cases, and more, enhancing the user experience for USB C cable and MagSafe/Qi wireless charging.
iPhone 15 Series change to USB-C connector
The iPhone 15 series includes two standard models and two Pro models. While both models have change to the USB-C connector according to the technical specifications page for the Apple iPhone 15 series, they support 20W fast charging, which can charge up to 50% of the battery in approximately 30 minutes, or even faster with higher-power adapters. Additionally, the iPhone's USB-C port can be used to charge Apple Watch or AirPods.
Apart from charging, the USB-C connector also allows for connecting various peripherals such as high-speed external storage devices, 4K displays, and microphones., there are differences in the USB protocols used. The standard models of the iPhone 15 series are equipped with USB 2.0, offering a maximum transfer rate of 480Mbps, while the Pro models use Apple's second-generation ultra-wideband chip and USB-C port, supporting USB 3 protocol with a maximum transfer rate of up to 10Gbps, which is 20 times faster than the former.
Apple's Use USB-C connector for Watches and Airpods
The Apple Watch Series 9 and Apple Watch Ultra 2 from the Apple Watch smartwatch series come with USB-C connector, enabling fast charging via USB-C charging cable. 
AirPods Pro and EarPods headphones have also been updated with USB-C connector, while other headphone products have not yet been updated but may receive future updates from Apple.
The charging case for AirPods Pro can be charged using a MagSafe charger, an Apple Watch charger, a Qi-certified wireless charger, or through the USB-C connector. The included USB-C charging cable is compatible with the MagSafe charging case for AirPods Pro (second generation).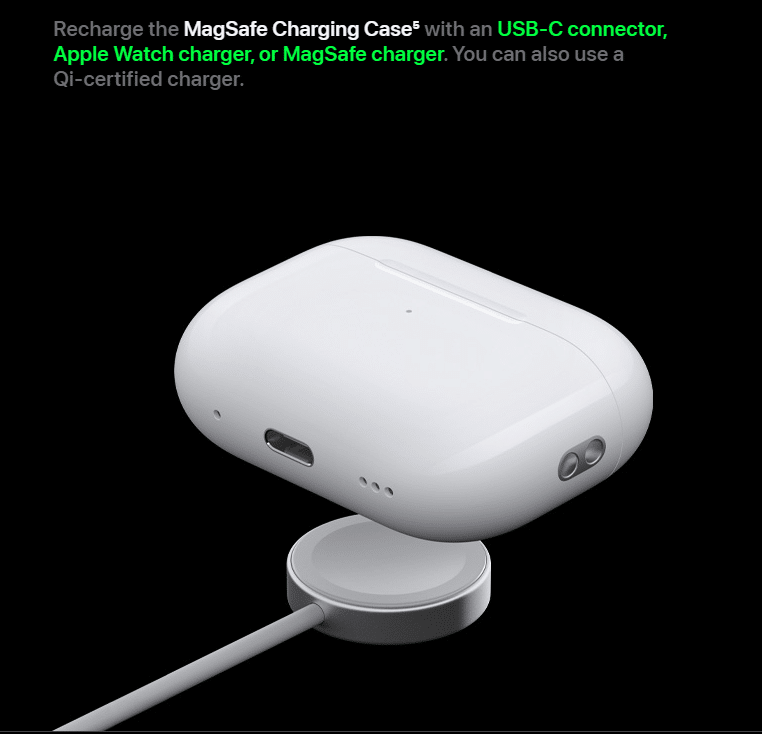 iPhone 15 USB C Cable Charging
Apple has changed from the Lightning connector to the USB-C connector. However, Apple still recommends using a 20W fast charger, which can be achieved with the Apple 20W USB-C power adapter. This charger can charge the iPhone 15 series to up to 50% battery capacity in 30 minutes or less. The iPhone 15 series can also be used to charge Mac, iPad, iPhone, and the second-generation AirPods Pro using a USB-C charging cable.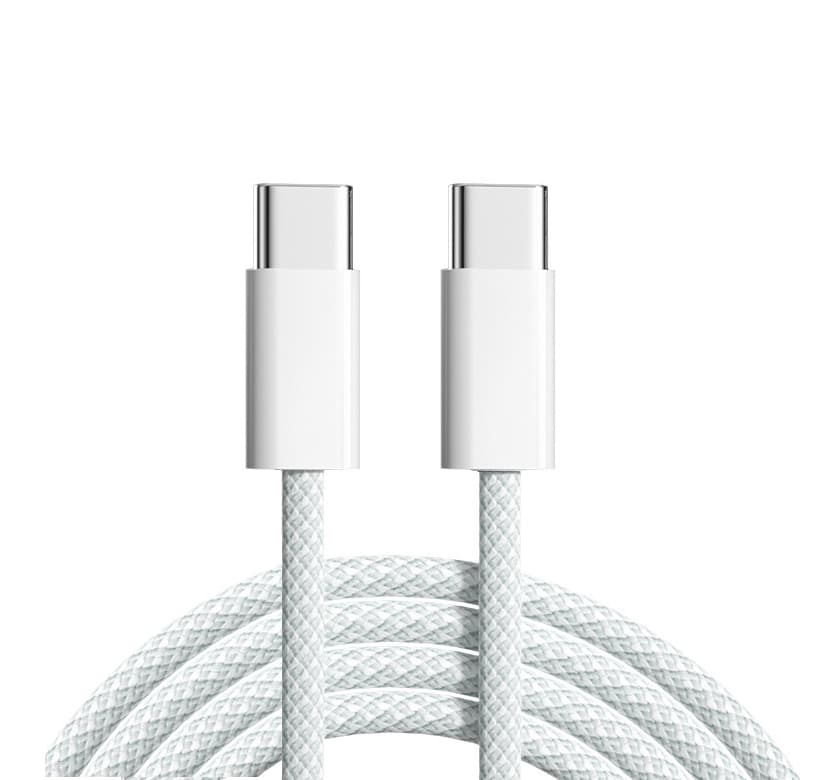 iPhone 15 MagSafe Wireless Charging
All iPhone 15 series support the MagSafe wireless charging standard, offering up to 15W of wireless charging, as indicated in the technical specifications page.
iPhone 15 Qi2 Wireless Charging
iPhone 15 series also support the new Qi2 wireless charging standard, which was developed with reference to Apple's MagSafe standard. This means that Qi2 chargers can provide up to 15W of wireless charging for the iPhone 15 models, similar to Apple's MagSafe chargers, without the need for expensive MagSafe modules or Apple's MFi certification. This opens up the market for more affordable Qi2 chargers that offer a similar experience to MagSafe chargers. However, as indicated on the technical specifications page, the Qi wireless charging standard currently supports a maximum of 7.5W, with the possibility of future updates to support 15W charging.
Apple also Introduce the New Accessories
USB-C to Lightning Adapter
This adapter allows you to connect Lightning accessories to USB-C compatible iPhones or iPads. With just one adapter, you can enable charging, data transfer, and audio transmission. Simply insert the USB-C end of this adapter into the USB-C port on your iPhone or iPad to connect your Lightning accessories. It is also compatible with most in-car entertainment systems, including CarPlay. This adapter features a durable braided cable, ensuring longevity. It allows Lightning accessories to continue to be used with USB-C devices.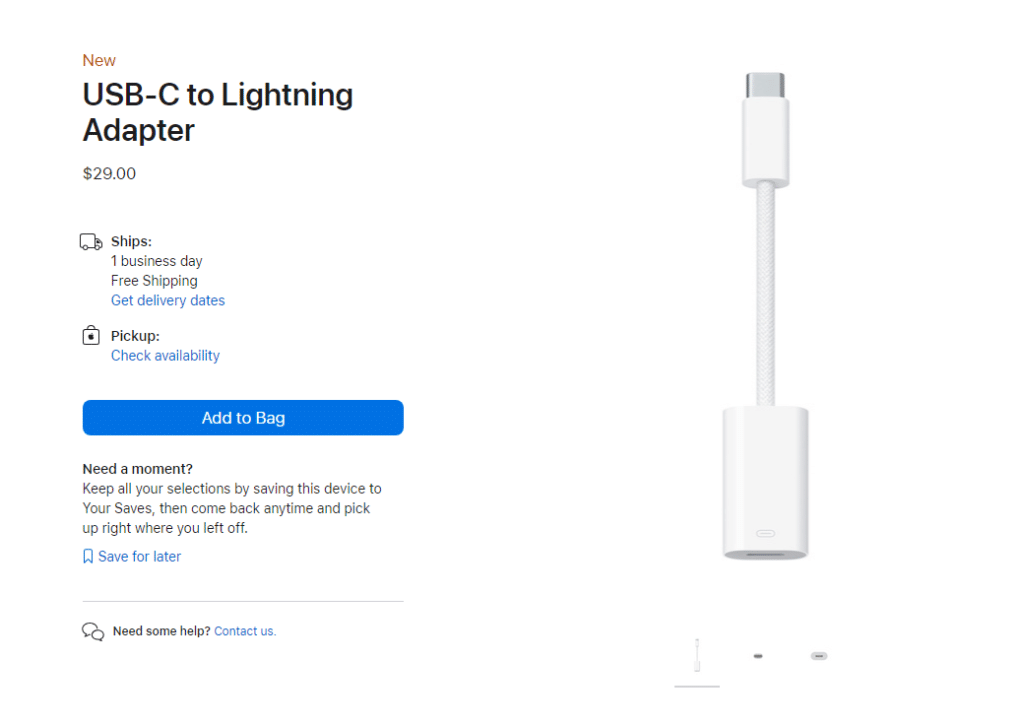 240W USB-C Charge Cable (2 m)
Apple has also introduced a new product in the charging cable category, the Apple 240W USB-C charging cable (2 meters). It supports charging at up to 240 watts of power and data transfer at USB 2.0 rates. The Apple 240W USB-C charging cable (2 meters) features a braided design and has USB-C connectors at both ends. It can be used for charging and data transfer between USB-C devices.
60W USB-C Charge Cable (1 m)
The 60W USB C charge cable is made with a woven design — with USB-C connectors on both ends — and is ideal for charging, syncing, and transferring data between USB-C devices. It supports charging of up to 60 watts and transfers data at USB 2 rates. Pair the USB-C Charge Cable with a compatible USB-C power adapter to conveniently charge your devices from a wall outlet and take advantage of fast-charging capabilities. USB-C power adapters sold separately.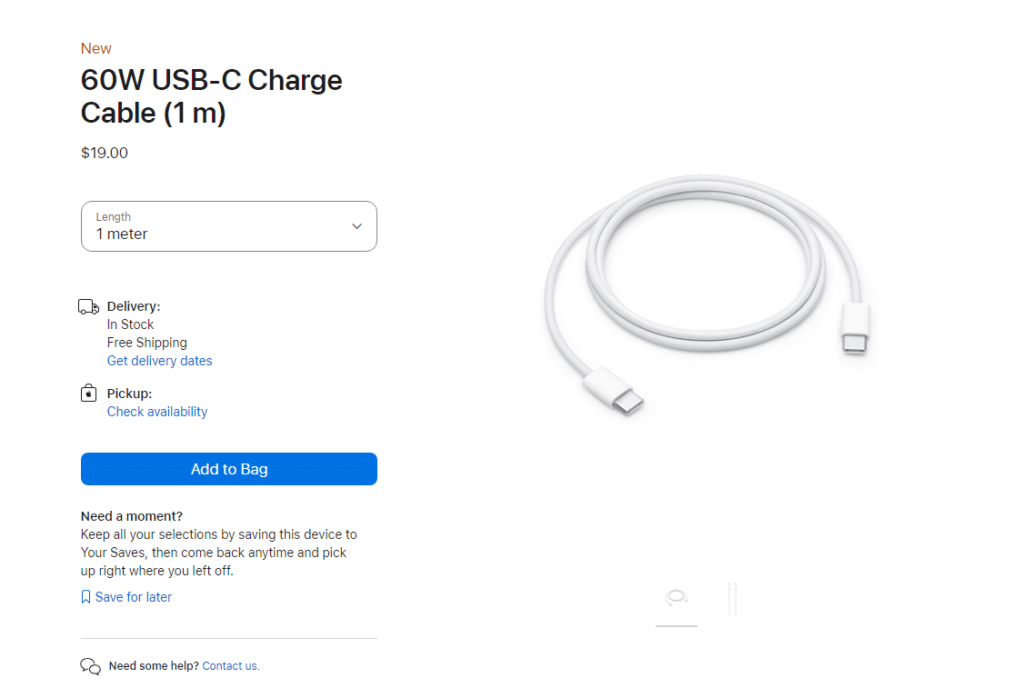 iPhone 15 Pro Silicone Case with MagSafe
In the MagSafe silicone protective case category, Apple's website now offers a range of MagSafe silicone protective cases for the iPhone 15 series. These cases have a silicone exterior and a soft microfiber lining on the inside, providing a smooth feel and improved device protection.
Wandkey is a MFI certified cable and charger manufacturer, supports OEM/ODM service, printing logo, customized packaging, color, length, mould etc.  Welcome to contact us get the quotation and samples for the test.
Any questions feel free to contact us, we would be happy to solve your issues